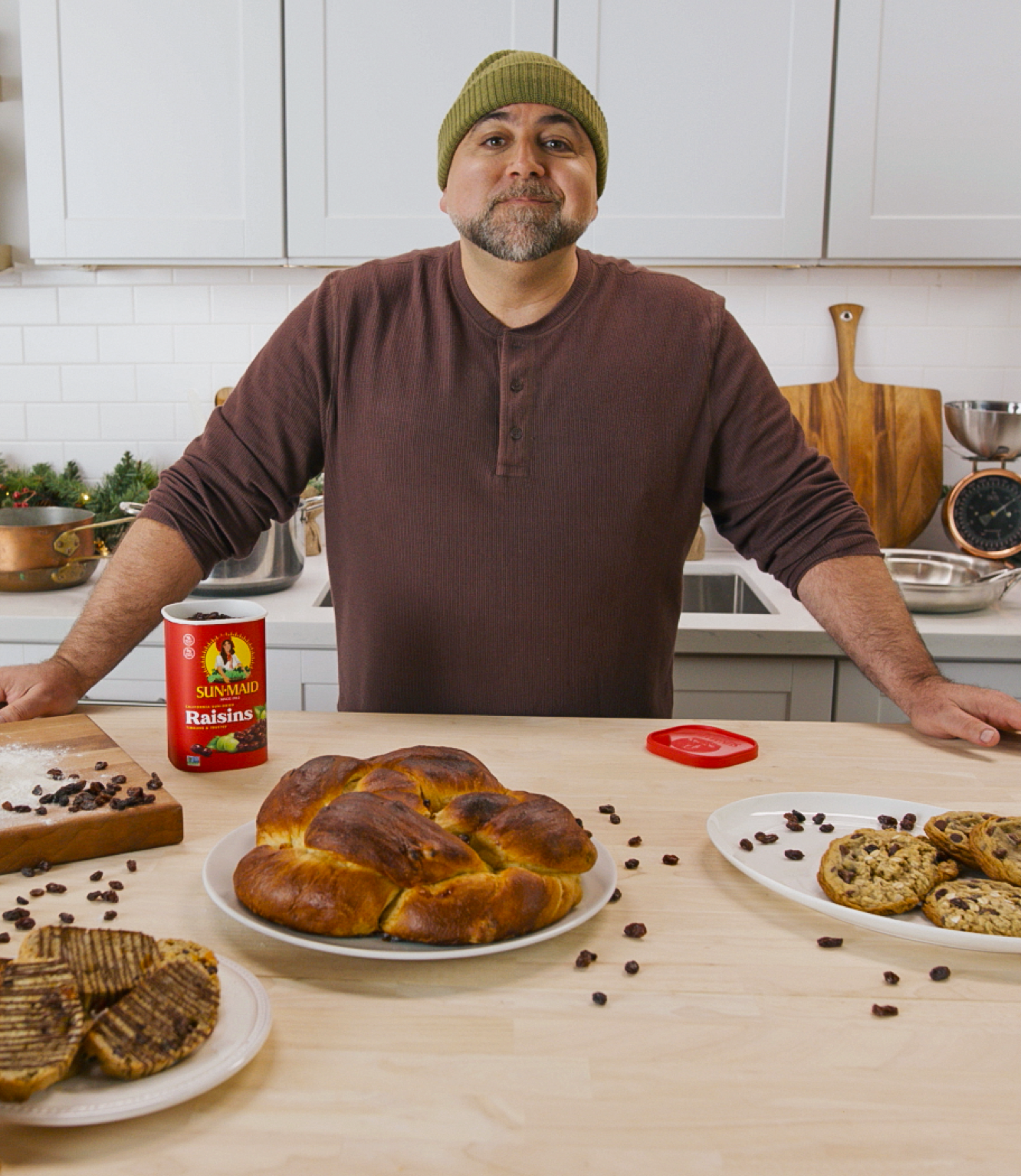 Break up with fruitcake.

It's time for some new traditions.
The holidays are here, and with them comes merriment, family traditions and, of course, fruitcake. This year we're doing things differently — out with the old, in with the new. While we're going our separate ways from fruitcake, together with Chef Duff Goldman, we crafted a few new holiday recipes that can bring a little extra warmth to your next get-together while pushing the boundaries of what dried fruit can do. So dice up the dried fruit for this chewy, sweet take on a reimagined holiday tradition. The holidays will never be the same, and that's a good thing.
Check Out the Recipe
Our Products
Add to Your Pantry of Tricks
Featured Recipes
Your Famous Holiday Helper
From superb starters and amazing entrees to delicious dishes and sweet treats, Sun-Maid's versatile dried fruits are your special ingredient to shine your holiday best This time of year there's no shortage of opinions, so we partnered with Chef Duff Goldman to share a few delightful recipes that'll absolutely impress any relative or guest. If you can dream it, you can pull it off with Sun-Maid!